uKEYsMART AGAINST
covid-19 and other viruses
After the situation the entire world is going through, people's care and precautions will change. Meetings, parties, work, restaurants, etc. Must have other hygiene and contact habits. The hospitality industry is not an exception, it will probably be the most vulnerable and affected sector. Therefore, it has to take better hygienic actions since that is what the guest will be looking for.
Least contact will be the new way of working.
A safer tool for the hotel management and the guest .
"CONTACT LESS EXPERIENCE"
The complete solution to provide the guest a safer stay. Cleaner, with less contact.
UkeySmart offers a 100% remote Check in. All communication and information requested by the property is sent by the guest through the Application. Therefore, no physical contact is required.
After the remote Check In the guest receives the room key through the App. UkeySmart helps to avoid physical contact and provides a more hygienic solution.
The most infected articles in a room are controllers. TV, AC, etc. Since everything is on the App, the guest can be more comfortable using his phone and the property will have a cleaner room.
Avoiding to touch light switches, Thermostats and others, will allow a germ-free experience. Most bacterias are concentrated in those areas since every person who enters the room, without a doubt will touch.
Also our technology provides devices easier to clean and sanitize since the surfaces are completely flat.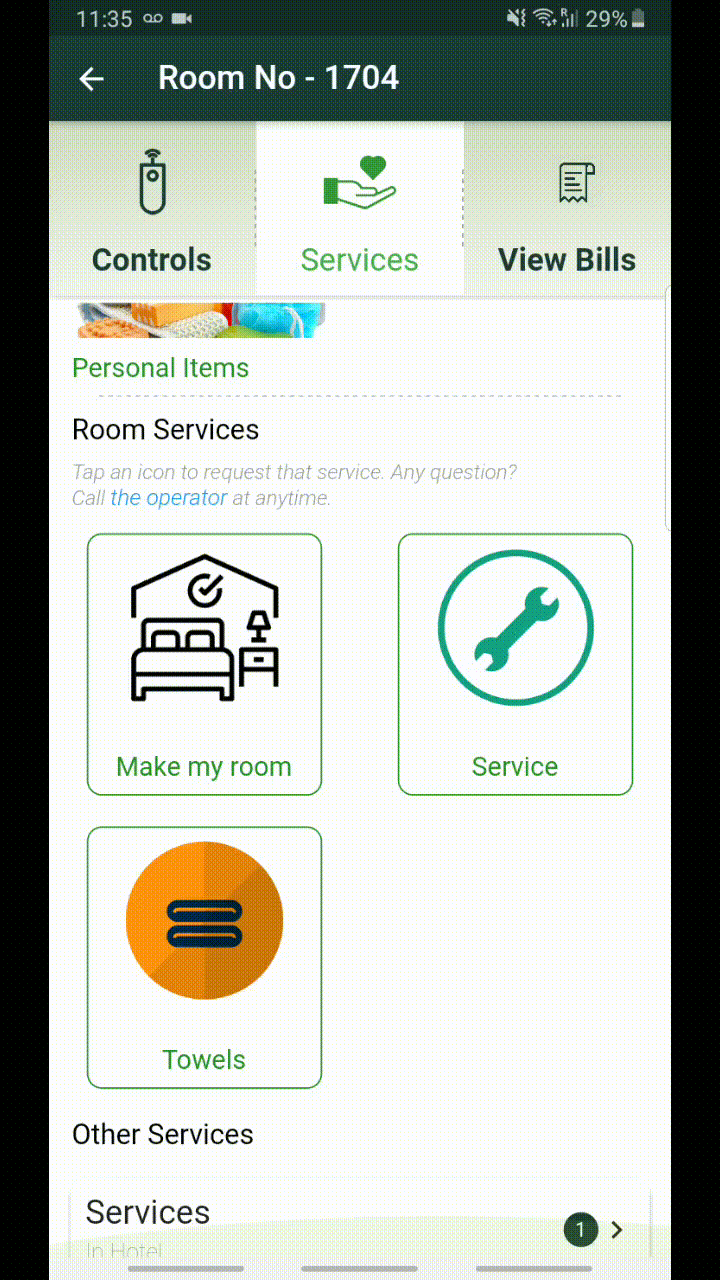 Requesting services remotely, avoiding to use the room´s phone and speaking to someone.